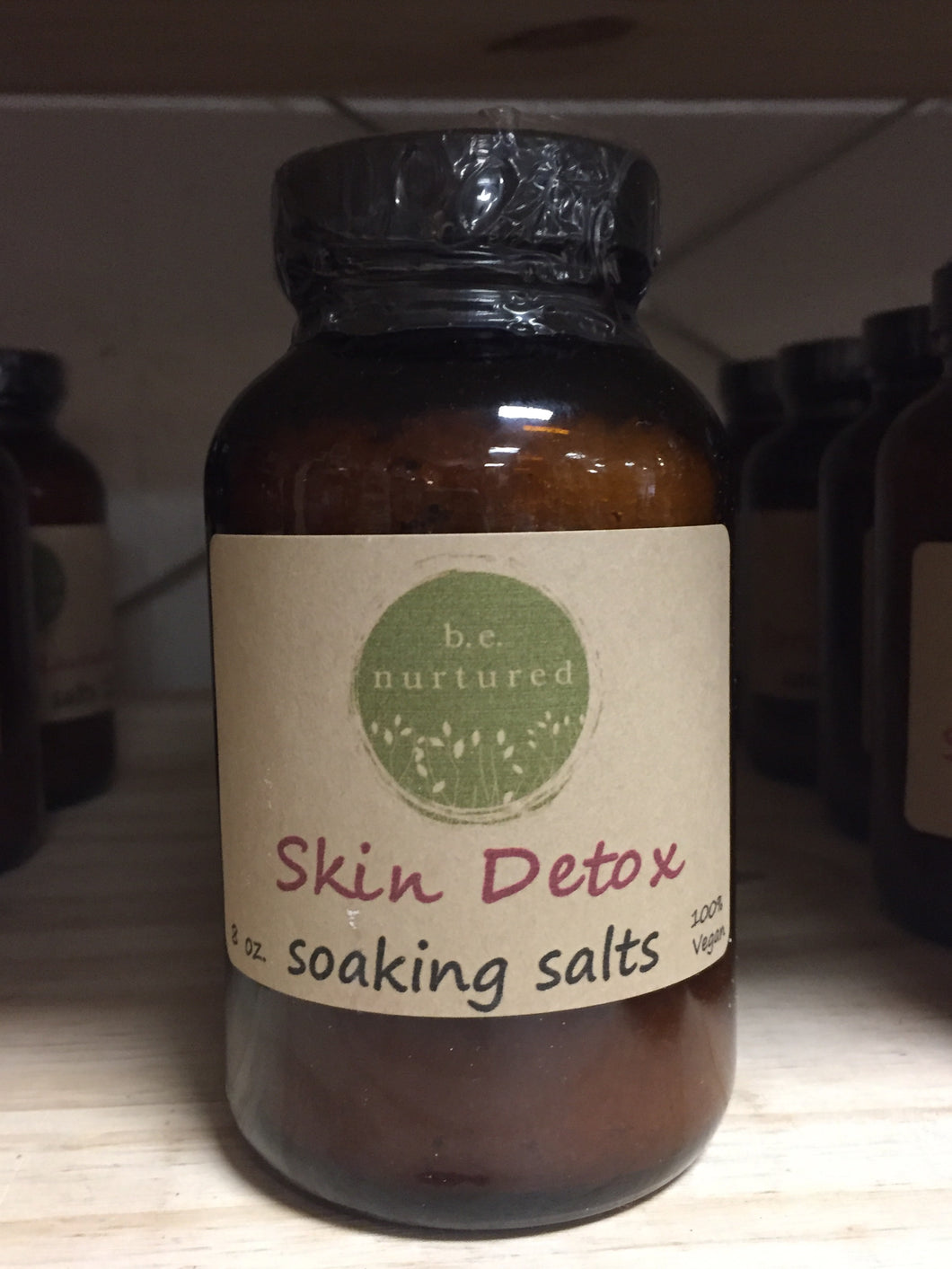 ~soaking salts~
Regular price $11.99 Sale
b.e. nurtured soaking salts aren't just bath salts..... We carefully select and infuse herbs, jojoba oil, essential & botanical oils with our hand blended mix of 3 different nutrient rich salts to offer a truly exceptional soaking experience!
Just pour soaking salts into your bath and relax. Too hot for a bath? Try them as a cooling and pampering foot soak! Simply dissolve 1/8 cup into 1 cup boiling water, and fill your basin with cool water. Soak your toes and feet up to the ankles, and sigh. Pure bliss!

One 8 oz. jar of salts is good for 4-6 baths, depending on strength desired.
Available scents~ lavender, cooling mint, chamomile citrus, spring garden (basil, lavender, orange), grapefruit lavender, detox (rosemary& lemongrass), jasmine rose.

b.e. nurtured soaking salts are packaged ready for gift giving in an 8 oz glass amber jar, and labeled with a kraft label complete with directions and ingredients. We shrink wrap the tops for safety.
***Our products are created with safety and gentleness in mind. Please be aware of your personal sensitivities and allergies when purchasing any skin care product. Please discontinue use if you experience irritation. Consult your medical professional if pregnant or nursing. Any statements made regarding the properties of the ingredients contained in our products are gleaned from the recorded history and usage of these ingredients over time.***