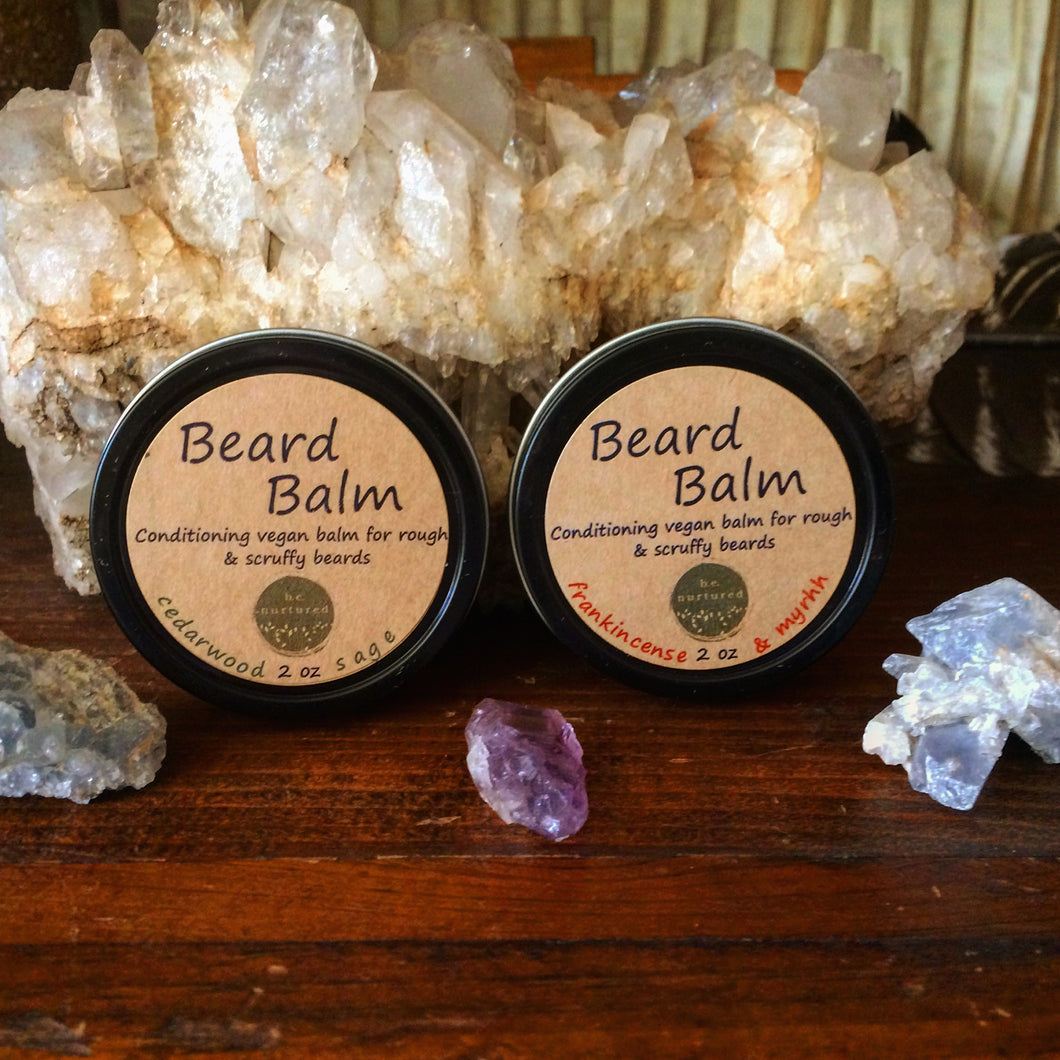 ~beard balm~
Regular price $17.99 Sale
This beard balm will soften and nourish even the most coarse facial fuzz! Whether you keep it trimmed short, or are loving it long. Made with rich oils, cocoa butter, and just enough vegan wax to make it a smooth creamy balm. I know my man can't live without it, and loves how it feels when he uses it right after showering.
*** for the 2 for $35 deal, please e-mail me which two you decide on!***
                                          ~Available scents~
unscented~ No scent, however smells faintly like cocoa butter.
bergamot basil~ Vibrant bergamot and fresh basil leaf are complimented by earthy notes of oak moss and white patchouli.
sandalwood patchouli~ Fragrant grains of sandalwood are polished with the sweetness of balsamic richness. Enchanting notes of deep patchouli add a mesmerizing touch.
lemon cedar sage~ citrus, cedarwood and sage combine for a refreshing yet earthy scent.
pepper citrus musk~This scent smells amazing! Hints of pepper are elegantly combined with soft notes of vanilla and citrus.
cedarwood sage~ A woodsy and spicy blend of cedarwood, sage & petigrain. Reminiscent of a grove of cedar trees after the rain!
amber musk~ a sultry mix of amber, vanilla and earthy scents
Ingredients~ castor & rice bran oils,  cocoa butter, candelila & soy wax, essential and/or fragrance oils, & love!